Plugins

May 23, 2022
Updated: February 15, 2023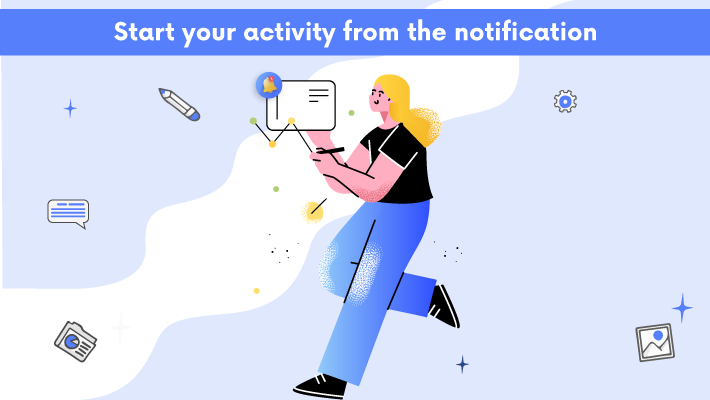 Instead of diverting from the course page, the Pop-up activities course format in moodle offers materials and easy activities integrated into modals. Furthermore, alerts notify professors, students, and other Moodle users of events such as new forum posts, due assignments, and badges granted. In the notifications menu at the top of the screen, new notifications are indicated by a number.
What more you might look into for your Learners?
Receive notifications for unfinished actions.
Navigate to activities from the alert window
Access activities from the dashboard
Here, eLearningStack.com has come up with one such plugin which covers all your requirements
As soon as the learner logs in to their accounts, this admin-adjustable plugin will be added as a block.
This allows Learners to reach their pending actions directly from the Pop-up message which will be received every time they log in.
The learners will see the pop-up alert repeatedly until the tasks are completed.
As learners, all your important to-do tasks will stay in front of you along with being notified in the pop-up window
Learners, on the other hand, may check their pending actions from the dashboard if they missed them through the notification window.
What business values can be derived from this plugin?
Through this plugin, as the users will be alerted of their pending activities every time they log in, this will increase the quest in learners to complete their courses and get enrolled into other courses on moodle resulting in boosting your business.
Seeing Learners, approaching the activities from the pop-up window, will derive you to use the plugin for all your LMS sites to increase Learner involvement in the courses.
As a result, if you've been seeking a way to provide your students with a seamless experience, your quest is over!
Browse more exciting features of this plugin for eLearning topics at Pending Activities Pop-up Alert