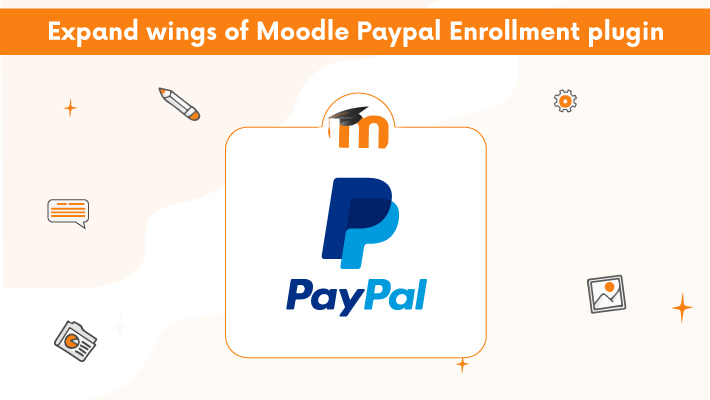 Using PayPal, users can subscribe to online courses. PayPal enrolment may be configured or deleted using this plugin for any course.
By enrolling or unenrolling users, you may control the number of people who have signed up for your course. Using the PayPal Moodle Plugin; it is possible to turn potential customers into paying clients.
LMS owners' Wish-list:
Almost every website owner looks for opportunities to expand the business. The discount coupon is one such means to give a massive push to sales.
In order to assist administrators in creating discount coupon codes for any course and generating information on the efficacy of such discount codes, eLearningStack.com has created a plugin Discount Coupon & Paypal Enrolment, which will help you increase your sales and scale your platform.
So, here how eLearningstack's plugin does helps you with
Provides you the options to create discount coupons to attract more customers,
You can manage discount coupons in order to reuse an old code or sometimes delete and add a new one.
Gives you the Privilege to generate reports
How can you attract customers and increase sales?
You can quickly boost your sales. Discounts aren't just good for your clients. They also help your business as they boost your reputation and attract loyal customers.
Create the codes and manage them using this plugin, you can now create unique discount coupon codes for the entire course.
The admin can choose to delete old coupon codes if they are not required anymore and continue with the ones that have proven to be beneficial to the business after analyzing the cost-benefit ratio.
How you can get the best out of reports?
Using eLearningStack's plugin, the administrator can generate a reliable report as to the performance of the courses offered by them.
How can the Discount Coupon & Paypal Enrolment plugin help your online learning platform?
The most prominent features of the plugin are as:
Administrators can make courses available, accessible, and affordable to all clients in today's ever-changing era of digital learning.
The perfectly curated coupon codes will make the learning affordable and, hence, you will attract a lot of new customers, which will increase your enrolments to the next level.
So, if transparency, ease of usage, and business expansion are what you are looking for, then don't waste your time looking elsewhere go to https://elearningstack.com/product/moodle-plugins/discount-coupons-paypal-enrolment/ to use this plugin today and allow your business to soar.